Mortgage options
Affordable Mortgage Loans in Wisconsin
Whether it's your first home or your forever home, Heartland Credit Union has the mortgage loans in Wisconsin to set you up for financial success.
30 Year Fixed
As low as
%
APR*
5 YR HCU ARM
As low as
%
APR*
7 YR HCU ARM
As low as
%
APR*

Competitive interest rates
We offer among the lowest mortgage rates in Wisconsin on both fixed and variable loans, so no matter what option you choose you can trust you are getting the best price possible.

Fast and free pre-approval
For no additional charge, you can get preapproved for a mortgage loan and know exactly how much you and your family can afford for a new home.

Low or no down payment
Unlike other mortgage loan options, you may not need a typical 20% down payment. You may be able to pay little to no down payment so you can buy the home you want even sooner.

Variety of repayment terms
Choose a repayment term that fits your budget, making monthly payments affordable for your lifestyle as you focus on turning your house into a home.

First-time homebuyers
We make buying a home less intimidating for first-time homebuyers by offering affordable, accessible mortgage loan options and experienced lenders.
Start here

Construction loans
Do you envision a home that doesn't exist yet? With a construction loan through Heartland, you can get financing to begin building the home of your dreams.
Have a question?
Jeff R., VP Mortgage Lending
Come meet our amazing team. We're excited to help get you into your first home, dream home or refinance your current mortgage. We'll guide you on the best Heartland Credit Union home loans that fit your needs.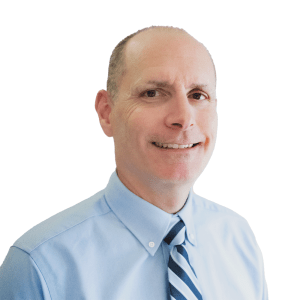 Monthly Payment
Property Tax:

167
Homeowners Insurance:

100
HOA Fee:

0
Mortgage Insurance:

167
Mortgage refinance
Start saving, even when you already have a loan
Refinance your existing mortgage and save. If you want a lower payment, want to pay off your mortgage in 12 years or less, want a lower rate, or owe less than 75% of your home's value, we can help you refinance and achieve your mortgage goals.
Apply for a mortgage loan

For 20 years, I've enjoyed the honor of helping our members develop and execute plans to reach their homeowners goals and achieve their dreams. It's "People Helping People" in action.
1

Complete an application

Fill out an online application or apply at one of our branch locations.

2

Get approved

We will review your application and determine how much you can qualify for and notify you of your approval.

3

Purchase your home

Once approved, you can use the funds to buy the home you and your family will love.
Purchasing your dream home does not need to be complicated
Since 1936, Heartland Credit Union has been in the business of helping people like you finance their home where memories are shared and dreams come true. Apply for a mortgage today to get started.
You may also be interested in
Heartland is your go-to Wisconsin credit union, offering a wide range of solutions to meet all your banking needs. From high-yield certificates to budget-friendly HELOC and mortgage loans in Wisconsin, we're dedicated to helping you achieve your financial goals. Join us today and discover the Heartland difference!
Advanced Options
Property Tax Rate
The tax that you are required to pay as a property owner levied by the city or municipality. Lookup your county rate or state average rate for a more accurate calculation.
Homeowners Insurance (Monthly)
The standard insurance policy that covers damage to your property and the things you keep in it. The average annual homeowners insurance premium is around $1,200.
HOA Fees (Monthly)
These are dues that are used by a homeowners association toward maintenance of common areas used by all homeowners in a housing development or complex.
Private Mortgage Insurance Rate
The premium for the insurance policy for FHA loans and conventional mortgages if your down payment is less than 20%. PMI typically costs between 0.5% to 1% of the entire loan amount on an annual basis. Only calculated if down payment is less than 20% of mortgage amount.
Disclosure
This calculation represents an estimate. Calculation does not factor credit score. Default input values are estimates.
Rates
Mortgage Options rates
| Product | Rate | APR |
| --- | --- | --- |
| 30 Year Fixed | | |
| 5 YR HCU ARM | | |
| 7 YR HCU ARM | | |
| 15 Year Purchase ARM | | |
| WHEDA First Time Home Buyer <= 80% AMI | | |
Rates effective as of: December 9, 2023
APR is Annual Percentage Rate. Rates are subject to change without notice. For adjustable rate loans, payment, rate and APR may increase after loan consummation. Contact us for details. Display rates assume a $150,000 loan amount and a $250,000 value (40% net equity), minimum credit score of 740, single family owner occupied Wisconsin property. This page is for informational purposes only. Credit score, loan purpose, property type, occupancy status, loan to value, loan amount and debt to income can affect rates and fees. Always get an official Loan Estimate before choosing a loan. Heartland Credit Union NMLS 421437
All features

Jumbo loans
Traditional mortgage loans may not give you the money you need for the home of your dreams, so that is why we offer jumbo loans that provide even greater funds.

Quick closing times
We want you to to enter your new home as soon as possible, which is why our mortgage loans have quick closing times to allow you to access your loan funds sooner.

Local service
Our mortgage lending team understand the housing market of Wisconsin, so you can trust that we are here to help you find the right loan option for you and your family.

Home Equity Loans
You can use the equity in your home in the form of a loan to help you afford repairs, renovations, or other life expenses.

Fixed Rate Mortgages
You can select a loan that has a fixed rate to more easily budget your loan payments into your monthly bills and plan for the future.

Adjustable Rate Mortgages (ARMs)
You can have a lower starting interest rate on your loan to help you potentially save more for the remainder of your loan's term.

Smart Re-Fi Loan
With Heartland, you can refinance your existing mortgage loan to help you potentially lower your closing costs, a lower rate, and more.

Experienced mortgage lending team
Heartland Credit Union is proud to have experienced mortgage specialists to help you save time and money during your home loan process.
Apply for a mortgage loan
Request Mortgage Appointment
Leaving Our Website
You are leaving our website and linking to an alternative website not operated by us. We do not endorse or guarantee the products, information, or recommendations provided by third-party vendors or third-party linked sites.