Meet April
Over 20 years mortgage lending and real estate experience
NMLS registered mortgage lender
Raised my family in Madison and am sensitive to the challenges facing todays families.
Foster Mom with Underdog Pet Rescue of Wisconsin
Member of the home buyer's roundtable
Expertise
Planning for Homeownership
Pre-qualification
Credit review
Community assistance programs and grants
First Time homebuyer programs
Construction loan expert
Investment property
Second Homes
Portfolio and conventional mortgage loans
Jumbo loans
Lot and Recreation Loans
Consumer Equity loans
April is an honest, trustworthy, and friendly professional whose priority is focused on listening to members' needs and identifying the best available options to meet their individual goals and dreams.
Scan this with your mobile device to add April's info to your contacts.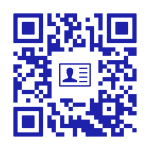 April O. is the best in the business! I enjoy her professionalism. She takes members seriously and considers their needs. Thank you, April, for all you've done for us!
Work with a lender who understands your needs
You deserve to receive help from someone who understands the community - like April. With the proper lending expertise on your side, you can start making your goals a reality with the right mortgage loan option.
Request Mortgage Appointment
Leaving Our Website
You are leaving our website and linking to an alternative website not operated by us. We do not endorse or guarantee the products, information, or recommendations provided by third-party vendors or third-party linked sites.