Meet Dianne
Over 30 years lending experience guiding clients to growth and success
Joined the Heartland Credit Union team in 1999
Raised on a dairy and cash crop farm in Southwest Wisconsin
UW-Platteville graduate who received a College of Business, Industry, Life Science and Agriculture Outstanding Alumni Award from UW-Platteville
Platteville Community Arboretum Volunteer Board Member (serving as treasurer since 2019)
Member of Platteville Optimist Club / Optimist International
Expertise
Combines integrated financial analysis with market trends and individualized needs
Focuses on building and maintaining strong bonds with members
Dianne is ready to help you with your farming and agri-business lending needs.
Scan this with your mobile device to add Dianne's info to your contacts.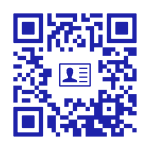 Dianne J. was absolutely incredible!! She was extremely attentive and had excellent communication throughout the entire process!
Work with a lender who understands your needs
You deserve to receive help from someone who understands agriculture the community - like Dianne. With the proper lending expertise on your side, you can start making your goals a reality with the right business loan options.
Request Mortgage Appointment
Leaving Our Website
You are leaving our website and linking to an alternative website not operated by us. We do not endorse or guarantee the products, information, or recommendations provided by third-party vendors or third-party linked sites.