Meet Leah
18 years finance industry experience
Raised on a dairy farm in Southwest Wisconsin
Holds a degree in Agricultural Business from the University of Wisconsin – Platteville
Expertise
Works closely with local farmers and businesses
Handles everything from agricultural lending to insurance
Leah is eager to assist you with your agricultural and small business ventures. She enjoys working with producers and business owners to help them achieve their short- and long-term goals, as well as managing and mitigating their risk and helping them find solutions for both.
Scan this with your mobile device to add Leah's info to your contacts.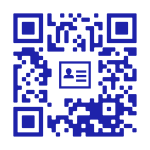 Leah M. has always been wonderful to work with. We feel like a part of the Heartland family. Thank you for supporting us as we continue to adapt our agricultural business.
Work with a lender who understands your needs
You deserve to receive help from someone who understands the business and agricultural community - like Leah. With the proper lending expertise on your side, you can start making your goals a reality.
Request Mortgage Appointment
Leaving Our Website
You are leaving our website and linking to an alternative website not operated by us. We do not endorse or guarantee the products, information, or recommendations provided by third-party vendors or third-party linked sites.