Meet Greg
Scan this with your mobile device to add Greg's info to your contacts.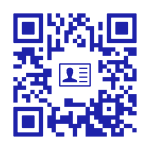 Greg J. is a great loan officer, and has always been nothing short of professional and personable. We really enjoy doing business with him!
Work with a lender who understands your needs
You deserve to receive help from someone who understands the community - like Greg. With the proper lending expertise on your side, you can start making your goals a reality with the right loan.
Request Mortgage Appointment
Leaving Our Website
You are leaving our website and linking to an alternative website not operated by us. We do not endorse or guarantee the products, information, or recommendations provided by third-party vendors or third-party linked sites.