Meet Bill
Over 13 years of financial and lending experience
Grew up in Southern Wisconsin
Graduate of Madison College
Caring and compassionate
Looks for alternative solutions to fit member needs
Avid Comic book collector
Expertise
Home Equity Lines of Credit and Second Mortgages
Auto Loans
Personal and Consolidation Loans
Recreation Loans
Credit Cards and Personal Lines of Credit
Digital Business Card
Scan this with your mobile device to add Bill's info to your contacts.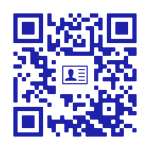 Bill N. was excellent to work with and made the car buying process extremely smooth for me!!
Work with a lender who understands your needs
You deserve to receive help from someone who understands the community - like Bill. With the proper lending expertise on your side, you can start making your goals a reality with the right loan.
Request Mortgage Appointment
Leaving Our Website
You are leaving our website and linking to an alternative website not operated by us. We do not endorse or guarantee the products, information, or recommendations provided by third-party vendors or third-party linked sites.