How to Choose Paid Part Time Internships for College Students
June 21, 2023
College is a time for new experiences. Some are for fun, while others are important for your future success. Internships play a key role for college students entering the workforce.
If you're a college student, someone has probably brought a part-time internship up to you, or it's crossed your mind in the past. Even if you don't yet know where you want to take your career, it's a good idea to explore your options through internships. With so many options, though, it could be difficult to figure out how to choose the right internship or even know where to start your search. Luckily, we've got you covered.
Keep reading to learn why internships matter for college students and find tips on choosing the best part-time internship to give you a launching point into your future career.
Why Are Part Time Internships Important for College Students?
Many college students like the idea of going to class, doing their work, and graduating. But a complete college experience is much more than that. Between clubs and exchanges, college provides many options that allow you to dive into new experiences, including internships.
Part-time internships are a great way for you to gain work experience before you even graduate. Typically, a company or organization brings students on as interns and has them work on various projects to gain experience in the industry.
Internships are usually short-term work assignments ranging from one semester to a full year. They can be paid or unpaid. Some schools and programs require each of their students to complete an internship at some point in their studies.
Summer internships are common. They allow students to focus on their internships full-time. On the other hand, part-time internships usually require a less intensive time commitment from students but go on throughout the semester.
There are several reasons that you should consider part-time internships as part of your college experience.
Open Doors
The main reason to pursue part-time internships is to open doors to new opportunities.
Job hunting is tough. Job hunting after graduation without any relevant work experience is even tougher. Having work experience gives you a leg up in the job market, and it shows future employers that you already have a professional background in addition to the right academic background.
In contrast to job hunting on your own, colleges often have multiple resources to help students find internships. It is often easier to find a part-time internship while in college than it would be to find a job on your own after you graduate. Head to the career center or career services and ask about any internship opportunities where you can start to get professional experience.
What's more, employers often hire their interns to become full-time employees once they graduate if they demonstrate great qualities during their internship. An internship is a perfect way to jumpstart your career!
Deeper Learning
Even though you learn a lot in the classroom, there's nothing that will prepare you better for real-world experiences than … the real world.
Part-time internships expose you to real-life scenarios that you inevitably encounter in the workforce once you graduate. They also give you a chance to apply what you learn in class to real life, enhancing your understanding of topics that you may have been struggling with.
Better yet, part-time internships can potentially broaden your knowledge in a particular field by exposing you to new ideas that you either haven't learned yet in school or that you can't learn in school at all. The learning possibilities are endless with the right internship.
Career Development
Not every college student knows where they want to take their career. You may discover that your major isn't as interesting as you anticipated or that you struggle in certain classes. An internship can serve as a similar experience to help you figure out what you like and don't like for your future career.
The right internship will help jumpstart your career and even drive it forward by aligning you with a job after graduation. You may get an internship in an industry that you know nothing about, and by the end of it decide that it's the perfect direction to take your career.
The opposite can also happen with part-time internships. You can start an internship in an industry that you thought you would love and find out that it isn't the right fit for you. It's better to learn your preferences while in school rather than after graduating with a degree in something you end up not liking.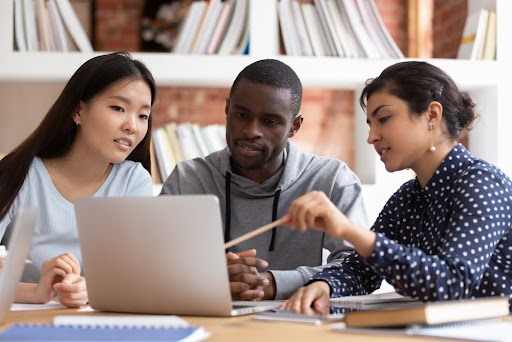 Where to Find a Paid Part Time Internship
If you decide to pursue a paid part-time internship, it can be difficult to know where to start. Almost every industry offers internships, and the search can become overwhelming. Luckily, there are many resources to help you narrow down your search.
When starting your internship search, begin at your school. Most colleges have a career resources center of some kind with resources available to you to help you find the right internships. Some colleges even offer programs partnering with certain businesses and companies to match their students with internships, sometimes paid and sometimes for academic credit.
Another great way to look for internships is within your network. Do you have any friends or family members who are currently working or have recently completed an internship? They may be able to give you advice or the inside scoop on whether the company they work for is looking for more interns. It's also a good idea to ask other working adults, such as your parents, whether their companies are looking for new interns.
Other common ways to find part-time internships include:
Career fairs at your university or anywhere else in your city.
Online resources such as websites and job boards.
Contact different companies to inquire about their internships.
Now that you know why internships are so important for college students and where to look for one, let's talk about how to choose the best one for you.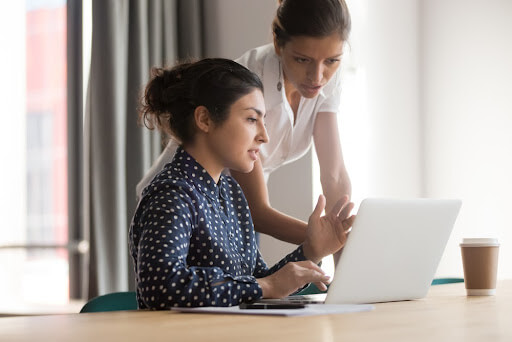 How to Choose Paid Part Time Internships
Finding a part-time paid internship is one thing. But when you have many options, choosing the right one is another dilemma.
An internship is a commitment, so before accepting an offer, make sure you've thought about it long enough and considered the way it will impact your life and future career.
Here's a guide on how to choose the best part-time internship.
1. Narrow down your interests
Choosing an internship is hard, but it's even harder without a clear idea of your interests.
You want to narrow down your broad career interests, but at the same time, don't be too specific. For example, if you are interested in financing, choose an internship at a bank, investment firm, or other financial institution to learn what the industry is like. You may end up learning that you're more interested in taxes than financing, for example, and lead your career in that direction.
Another thing to consider early on is what type of sector you are interested in working in. There are three main options:
Private sector: Mainly companies hoping to make a profit.
Public sector: This includes government organizations.
Non-profit: Have the goal of supporting social organizations.
All three sectors offer internships in some form, although it's important to note that many non-profit internships are unpaid due to the nature of the organizations.
Internships should be enjoyable, so try to choose one in an industry that you're interested in. If you want to explore multiple industries, narrow it down to what you think your top career interest is at the moment.
2. Start your search early
Even if there are several part-time internships in your area, the good ones tend to go quickly, especially if they're paid. It's a good idea to start your internship early to remain competitive.
Some companies hire interns every year and therefore have a strict system. They may recruit their interns as early as six months in advance, so it's important to start your research as soon as you know that you want to pursue an internship.
3. Consult Your Network
As a college student, you may not be familiar with the companies and organizations offering scholarships. But there may be other people in your network who might be and who may have even worked for said company.
When deciding between different part-time internship opportunities, it's a good idea to ask more experienced members in your network what they know about the companies, including the work culture, what they do, and how they've generally treated their interns in the past.
Better yet, see if you can contact someone currently working in the company to gain the inside scoop on what their job is like. Contacting the right person may even lead to an internship opportunity!
4. Make sure you have the right degree requirements
If taking on a part-time internship in conjunction with your college, your school may require you to meet certain degree requirements to participate. Some colleges only let you complete an internship after a certain amount of time in school, and some require a certain GPA to participate and gain credit (if applicable).
The same goes for some companies that only take interns on a certain study path. For example, an accounting office may not be interested if you major in biology! Verify with your potential employer that your degree is sufficient to participate in their internship.
5. Consider the hours and pay
It's easy to forget that an internship is a job, but that's exactly what it is. Make sure you weigh whether the hours and pay of the part-time internship you choose works for you.
If your internship is part-time, you'll be working at the same time that you're attending class throughout the school year. Be sure that you can balance your studies and your work commitments and that the hours aren't too much for you.
The same thing goes for pay. Internships are paid, unpaid, or include a stipend. Many students accept unpaid internships, but it can be difficult to balance if you need to work part-time to make money. If you're hoping to get paid for your internship, choose one with a fair rate.
Recap: Choosing the Right Part Time Internship
Part-time internships are a great way to enhance your college experience, gain work experience, and broaden your knowledge on your chosen topic of study. Part-time paid internships are also a great way to make some extra money while you're in school as well.
To get the most out of your experience, spend time choosing the right part-time internship that aligns with your career goals. If you don't know your goals yet, it's still worth trying out different careers to explore your options.