Easy Part-Time Jobs While in School – 7 Great Student Jobs
December 15, 2021
Attending a college or university program prepares you for your future career. But that doesn't mean you have to wait until you earn your diploma or degree before you start looking for a job!
Whether you are strapped for cash (as many college students are nowadays) or you like the idea of padding your wallet with a little extra cash, getting a side hustle for some extra money is always a welcomed proposition.
A full time job can be too much to handle with a busy schedule. However, part-time work can provide the perfect opportunity to earn some extra income while you focus on your studies.
Here are 7 easy part time jobs you conveniently combine with schooling, so you can start working part time to rake in cool cash.
1. Fitness Instructor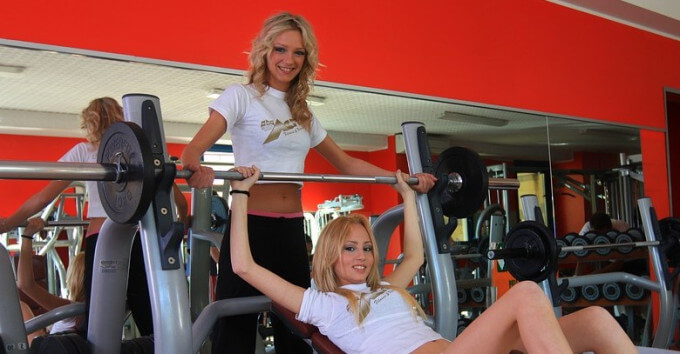 Image source: Pixabay
Did you know you can get paid for working out? Yes, you read that right! If you are a person who has a knack for working out, you can become a fitness instructor at your campus gym. It can be an ideal job for a college student, especially if you're looking for a second job that doesn't take up too much of your day.
Even if you're not into weightlifting and strength workouts, there are other options out there. If you enjoy yoga, Zumba dance, indoor cycling, or any other simple but effective aerobic exercise, you should consider getting proper certifications and make money from teaching those classes.
You can easily fit the classes around your study schedule. Besides earning cash from this job, it's also a gig where you can get a great workout yourself, you will also get the satisfaction of helping others stay fit.
2. Babysitting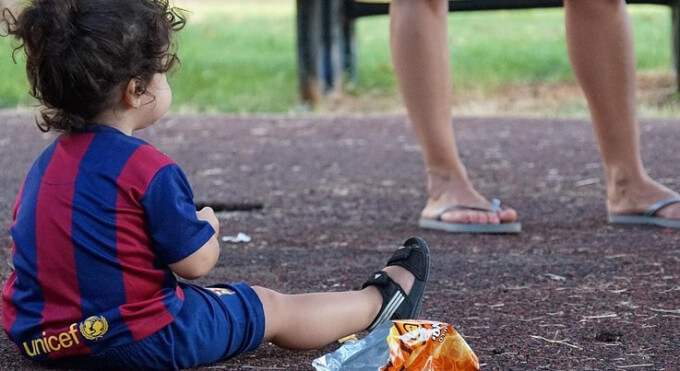 Image source: Pixabay
Remember those times you took care of your younger siblings while mom and dad were away at work or on vacation? You can use that experience to rake in serious cash working as a part-time babysitter.
Babysitting is an easy job you can combine with schooling, especially if you're great with kids.
Picking up children from nursery or elementary school during work hours is not usually convenient for many parents. You can offer to pick them up from school and keep an eye on them until their parents get home.
If you're busy during the day with homework and studies, you can opt to offer your services at night. Babysitting at night mostly involves getting paid to make sure the little ones are asleep while you watch your favorite TV series.
3. Freelance Writing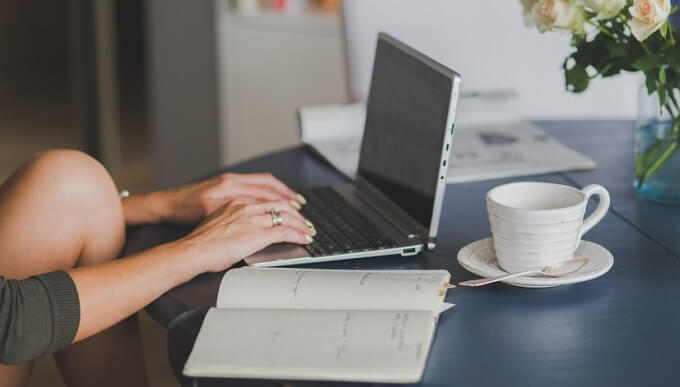 Image source: Pixabay
If you think you have the talent to string words together, you may want to consider freelance writing.
Being a freelance writer is a home job, and offers the flexibility of being able to work from just about anywhere (at school or home), making it one of the easy part time jobs students can do.
This remote job will also broaden your horizons and let you study topics you probably won't have bothered to read otherwise.
Whether you have a bias for journalism or you simply have a thing for writing, you can find tons of online job opportunities to earn money writing on different websites. If you're looking for writing jobs, try websites like Pro Blogger, Freelancer, and Upwork to find freelance writing gigs.
4. Barista

Image source: Pexels
College towns are usually dotted with so many coffee shops for a reason; most people owe their sanity to the black beverage.
Working as a barista is not too demanding, making it perfect to fit around your study schedules, especially before class. As a part time worker at a coffee shop, you can expect to spend your days brewing coffee, taking orders, and serving drinks.
You can make an average of about $10 to $12 per hour, depending on your city. If you are a part time employee, you can squeeze in two hours of barista services for weekdays only (10-hour work per week), which should come up to roughly $100 to $120 in earnings every week – not bad for a part time job, right?
5. Social Media Assistant
Image source: Pixabay
Twenty years ago, no one would have imagined the position of a social media assistant. That's because the internet was still in its "formative" years.
Thanks to the ever-increasing need for businesses to reach more customers online, the position has become invaluable to brands and companies.
Instead of spending several hours refreshing your newsfeed and chatting up friends (and strangers) on social media, you can channel your love for that activity into something more worthwhile.
Many companies are on the look for savvy social media users, especially young people, who can help promote their online presence while they focus on other tasks.
Most of the services you will be paid to perform as a media assistant are things you already do for free. Essentially, your task includes creating and scheduling posts for companies using different platforms (Instagram, Twitter, and Facebook), liking comments, and replying to DMs.
Depending on the company you sign up with, you might also be required to do competitor research and develop social media campaigns. Social media assistants can rake in an average of $16 per hour doing these simple tasks.
If you're a graphic designer, your graphic design skills would make this a perfect fit for you! Plus, this role could lead to an even bigger earning potential- you could work your way up to being a social media manager someday!
6. TV or Film Extra

Image source: Unsplash
Binging on Netflix is cool but you know what's cooler? Being on Netflix! Of course, becoming a film or TV extra doesn't guarantee that you'll end up on Netflix but it's definitely a possibility.
You don't really need any special qualifications to claim this day job. You can get signed up with a film agency and earn good money per day, as long as you have a great attitude and good work ethics.
While this is one of the easy part time jobs you can do while in school, you might be required to work at short notice and the hours can be a bit long on some days. The good thing is that the pay is generally good for part time employment.
7. Academic Tutor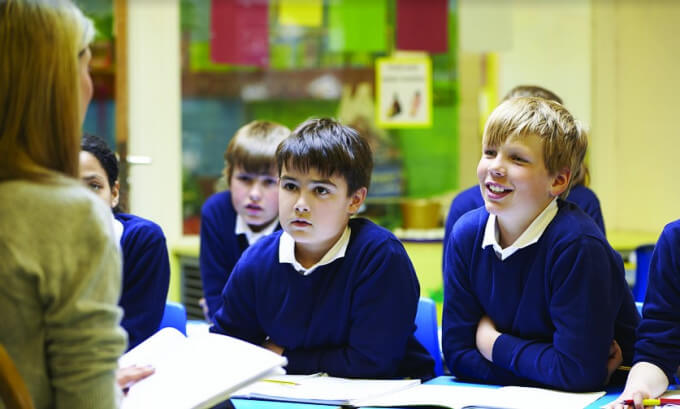 Image source: Pixabay
Don't just let your smarts earn you good grades; leverage it to bring in good cash, too. Starting a part time teaching or tutoring job is pretty straightforward.
First, think of a class where you perform exceptionally. It could be English, calculus, chemistry, or any other subject. Next, identify students who struggle with that subject and tutor them.
Apart from setting your hourly rate, you will have to meet with the students to clearly define performance goals. This will help you plan your classes to smash those goals.
Not everyone feels comfortable tutoring people their own age. If that's you, there's no need to give up on this idea! Consider teaching younger kids in a family near campus or helping high school students prepare for SAT/ACT.
The hours are flexible and the pay is usually high. Plus, it is possible to be a remote worker in this kind of role, tutoring online. If this sounds like the perfect food, it's easy enough to look for job listings online to secure this dream job.
Featured image source: Unsplash