Money Instructor for Kids – Ultimate Resources for Teaching Kids About Money
September 15, 2021
Giving kids a piggy bank might encourage them to save a few quarters but that's not enough financial literacy in our modern world.
Kids need to be exposed to more resources that teach them a variety of topics about money, such as practical budgeting tips, the importance of staying debt-free, the basics of personal finance, and more.
Thankfully, modern technology has tons of resources to help kids of all ages build some basic money skills. You will find some great recommendations for children to build crucial money life skills in this post.
By the way, if you'd like to know where to start your child's financial literacy, check out this blog post to find age-appropriate lessons about money.
Financial Literacy Tools for Kids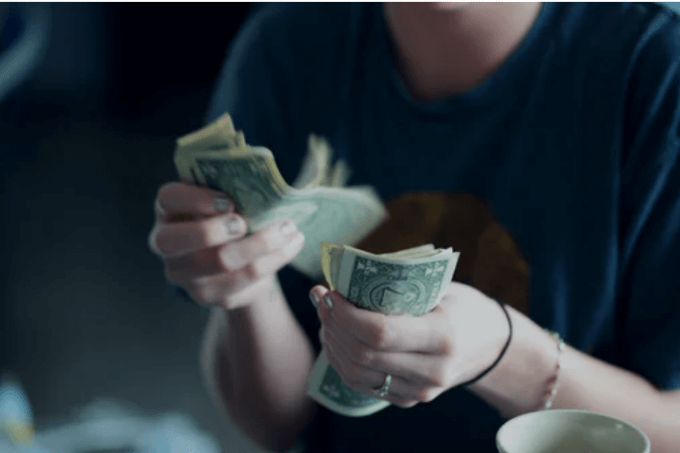 Image source: Unsplash
Kids of all ages can have a better financial future if they start early to learn about money. Here are some excellent money instructor tools that teach fiscal responsibility and prepare kids for life in the real world.
1. Practical Money Skills
Practical Money Skills is a financial literacy site for kids of all ages, from toddlers to teenagers. It is loaded with fun activities and interactive lessons that engage kids while they learn about money.
The Play section of the site features a variety of fun and captivating games that teach kids essential money skills. Here are some money instructor games kids can play on the site:
Financial Football: This is a fast-paced and interactive game with elaborate 3D graphics all aimed at teaching youngsters personal finance skills.
The Payoff: Teens from 14 and up can learn about financial decisions, dealing with financial crises, and managing spending and earnings in this immersive game. They are expected to help two aspiring video bloggers manage their finances as they prepare for an all-important competition.
Peter Pig's Money Counter: This is an interactive money game for kids between the ages of 5 and 8. It involves identifying and adding up the value of coins while teaching kids fun facts about the US currency. Players are rewarded with virtual money for playing the game, and they can choose to save the cash or spend it in a virtual store.
Cash Puzzler: Aimed at kids age 3 – 6, this simple puzzle game allows kids to reassemble scrambled pieces of dollar bill images. After solving the puzzle, kids get to learn a variety of fun facts about the president featured on the dollar bill.
2. You Are Here
Introduce kids early to financial literacy with this money instructor tool for children in grades 5 through 8. You Are Here is a site sponsored by the US Federal Trade Commission to teach youngsters important skills on how to be smarter consumers. The site is designed to model a shopping mall with colorful cartoon characters.
Kids are given a basic understanding of vital consumer concepts, including the idea of business competition and how it benefits consumers, how to spot scams, how advertising influences people, how to protect personal information, and more.
Children can visit the different sections of the site (or mall) to learn about different financial topics. The mall's section includes:
Food Court: This area teaches kids about the benefits of business competition by visiting three different pizza shops. Kids also learn about supply and demand in this section.
Security Plaza: The Mall Security explains how kids can prevent identity theft, online privacy protection, safety on social media, and more.
West Terrace: Here, kids can learn about marketing and advertising techniques by playing matching games.
East Terrace: Kids get to learn tips about scams and rip-offs in this section.
3. Reality Check by Jump$tart
Reality Check is a quiz designed to give teens a fair idea of income levels that can finance their dream lifestyle. The tool is provided by Jump$tart, a nonprofit coalition of over 100 organizations committed to promoting financial education for youngsters.
The quiz requires teens to fill in choices in simple multiple-choice questions about the adult lifestyle they imagine for themselves.
For example, do they plan to drive a new car or take public transport? Would they prefer to eat out or cook their own meals? How much student loan debt do they expect to have after graduation?
Reality Check estimates how much the dream lifestyle would cost after students submit their answers. It also suggests some example jobs that can pay the average salary they need to support their preferred adult lifestyle and the level of education required to land those types of jobs.
This tool offers teens a preview into their future and helps guide them to make practical choices about different career paths. They will also learn how to manage their expectations regarding the relationship between income and expenses.
4. Biz Kid$
Biz Kid$ is an award-winning TV show focused on personal finance for kids. The show's companion site, Biz Kid$, profiles and celebrates young entrepreneurs while exploring a variety of topics, such as the economy, budgeting, financial markets, career, savings, taxes, credit, and debts.
The site features excellent finance-related content, including:
Episodes from the original TV series.

Sample business plans, bookkeeping, and marketing tips, as well as other resources for starting a business.

Fun games about managing resources, such as protecting piggy banks from attacks and running a lemonade stand.
5. Money Instructor
The money instructor website is dedicated to helping any educator teach students real-world money skills. The site is made up of several lessons, such as counting money, money math, saving and investing, earning and spending, and more.
The Kids and Money section of the site focuses on money management for kids. It assumes a fun approach to teaching children these skills through games and activities. The section shares helpful tips about personal finance, allowances, and other vital real-world skills, such as:
How teens can find their first jobs and modern business ideas for teens.

Tips for getting kids started with their businesses (setting business goals and writing simple business plans).

The value of money, how to budget, and the importance of saving. Kids get to learn about earning interests versus paying it to help them manage their money better.
Featured image source: Pixabay