10 Legit Places & Jobs Hiring 15 Year Olds – The Ultimate Guide
March 1, 2021
Most large companies only hire persons over 16, but you can start working earlier if you look for local business jobs and you obtain a work permit.
Besides earning money, getting a job earlier than the typical working-age can help you develop confidence and make you more independent. You will likely learn skills that can prove highly valuable in your future career.
Here are some of the best jobs hiring 15-year-olds. Be sure to research your local child labor laws before applying for any of these jobs.
1. Restaurant Busser
If you like the idea of working at a restaurant but don't have food prep skills, you can opt to work behind the scenes as a busser.
Restaurant bussers earn an average pay of $10 per hour, setting up tables, clearing drinkware and utensils from tables, and fulfilling orders. You will learn basic customer service working this job. You will not be able to serve alcoholic beverages and all child labor laws regarding the time worked must be adhered to.
2. Ice Cream Scooper
Ice cream parlors need scoopers to greet customers, provide product samples, suggest menus, answer customer questions, and serve ice cream products. The job of an ice cream scooper can also include taking payments and maintaining inventories.
You'll probably not have free ice cream just because you scoop them, but you can make nearly $12 an hour just scooping the product, so you'll be able to afford any flavor you want.
3. Theater Usher / Attendant
Movie theater ushers handle customer questions and concerns while ensuring that everyone follows the theater rules at all times. Movie theater attendants are expected to work concessions, take tickets, and keep the theater clean.
You can expect to make an average of $10 to $11 per hour working any of these jobs.
While trying to enforce theater rules can be tricky with some customers, and cleaning movie theaters might a dirty job sometimes, these are some of the coolest jobs hiring 15-year-olds. That's because you get to watch all the movies you want for free.
4. Grocery Bagger
If you're 15 or thereabout and have a knack for organizing stuff, there's a good chance a job as a grocery bagger will fit you.
Open positions are usually common because there are tons of grocery stores in virtually every city. The duties involve assisting customers to quickly organize their groceries in bags and loading it into their vehicles, setting up displays in stores, and stocking shelves in the store.
The average earning per hour is roughly $10 to $11 working in this essential industry. Grocery baggers work in a customer-facing environment, which is a great way for teens to improve their people skills.
5. Lawn Caretaker

Image source: Pixabay
Many homeowners like to have well-kept front and backyards but are busy with work and other more pressing schedules to maintain a good lawn.
That's an opportunity for you to earn some legit money, as long as garden tools and lawnmowers do not faze you. Taking care of lawns doesn't eat up your time since you're in charge of your hours and can set your hourly rate.
If you prefer to take things a bit more professional and work for a landscaping company, you should earn an average of $12 per hour.
6. Barista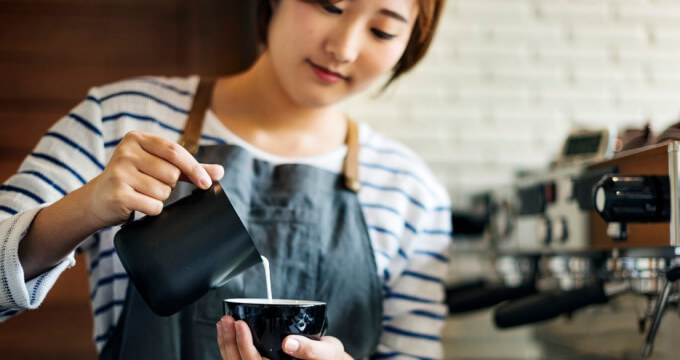 Image source: RawPixel
Barista is another great choice for 15-year-olds. With coffee shops available in most cities, it shouldn't be difficult to find a barista job.
The duties typically involve preparing and serving beverages, such as tea and coffee. Baristas can also help patrons choose menus, keep the coffee shop clean, and check customers out, depending on their specific work description.
Teens can make good money per hour working as baristas. The average pay rate is around $10 to $12 per hour, depending on where you live.
7. Restaurant Host/Hostess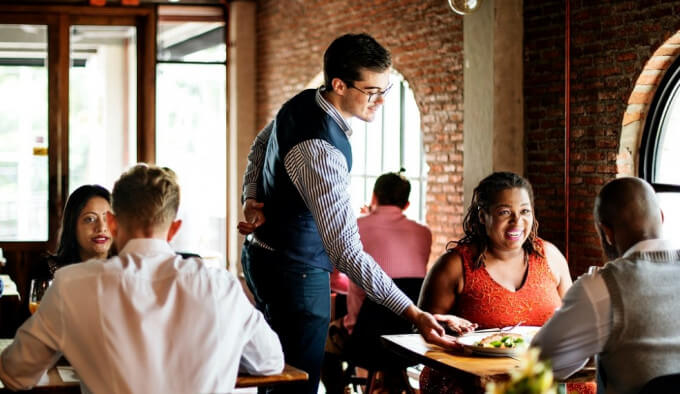 Image source: RawPixel
Teens can apply to restaurants to work as hosts or hostesses. The job is pretty simple, but the pay is worth it at an average of $10 per hour.
Restaurant hosts and hostesses greet patrons and lead them to available tables. They also present menus, specials and take orders. A host or hostess also has to make sure the restaurant servers are not overloaded.
Similar jobs hiring 15-year-olds are fast food employees and restaurant servers, where teens can earn up to $8 per hour.
8. Golf Caddy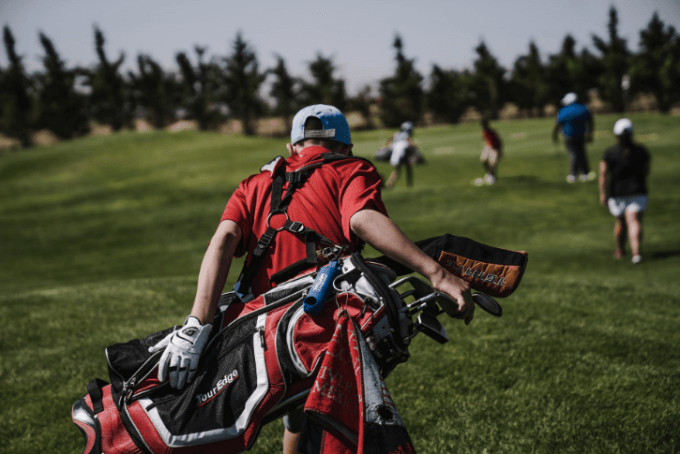 Image source: Pexels
If you like golf and hope to play at the pro level someday, getting a job as a caddy is a great way to get your foot in the door.
Country clubs and golf courses hire gold caddies to give players a helping hand in a few different tasks. As a caddy, you will assist players in carrying golf bags, hold flags, and clean gulf balls.
The pay depends on the specific golf course, but you can expect to make about $14 per hour or even a little bit above $100 for carrying two bags for 18 holes.
9. Dog Walker
Image source: Unsplash
Busy dog owners offer some of the most common jobs hiring 15-year-olds. If you're great with dogs, you can make money walking them for different clients in your neighborhood.
You can take one dog for a walk or go with multiple dogs for each outing. Pet owners will tell you the duration of the walk, depending on the dog's breed.
You can inquire with dog owners or list your services on sites such as Rover. Young teens can make between $13 and $15 per hour walking dogs.
10. Car Detailer / Car Wash Attendant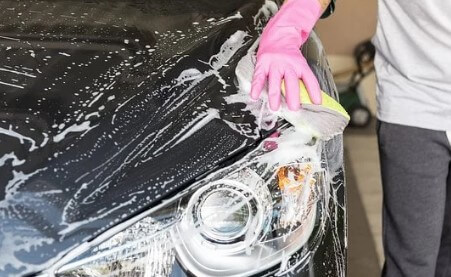 Image source: Pixabay
If you have a thing for cars, detailing them can be a great way to make money from your hobby. The average pay rate is approximately $11 per hour.
A car detailer has only one job; cleaning vehicles. These jobs are typically found at car dealerships. But if that's not something available close to your neighborhood, you can work as a car wash attendant.
The national average pay rate per hour for a car wash attendant ranges from $9 to $14, which is no bad for a 15-year-old, right? Plus, it's a great way to stay cool during the warmer months.
In addition to these jobs that you can do during the school week, teens can also consider a summer camp job during the summer as a camp counselor or get a job at an amusement park.
Younger teens can gain positive and beneficial work experience while finding what interests them the most.
Featured image source: Unsplash