10 Business Ideas for Teens – Practical & Unique Concepts
November 24, 2020
Nurturing the entrepreneurial spirit in your teenage years can create a business mindset that will help you throughout your entire life.
There is no better feeling than working for yourself. While part time and summer jobs can be a great way for teens to earn money and save for college, there is something really unique about earning money on your own terms.
Aside from the important lessons running your own business will teach you, you will also maintain your freedom. If there is a big concert you want to attend, or a camping trip you want to attend with friends, you will not have to ask your boss for the day off because you will be your own boss.
With all of that said, here are 10 practical and unique business ideas that are suitable for teenagers.
1. Run a Lawn Care Business

While mowing lawns is a chore teens have always done for pocket money, running a full lawn care business is much more advanced. You can still offer to mow lawns, but make that just one of the services your new business can provide.
Create an entire menu of lawn care services you are capable of performing. Make sure your menu contains a clear price list. You can also offer a discount for customers that choose more than one service. For example, you might charge $15 to mow a lawn and another $15 to weed it, but if the customer chooses to have their lawn weeded and cut, you could give them a $5 discount and charge $25.
Be sure to take before and after photos of your best work. This will allow you to create flyers that will encourage more purchases in the future.
2. Run a Dog Walking Business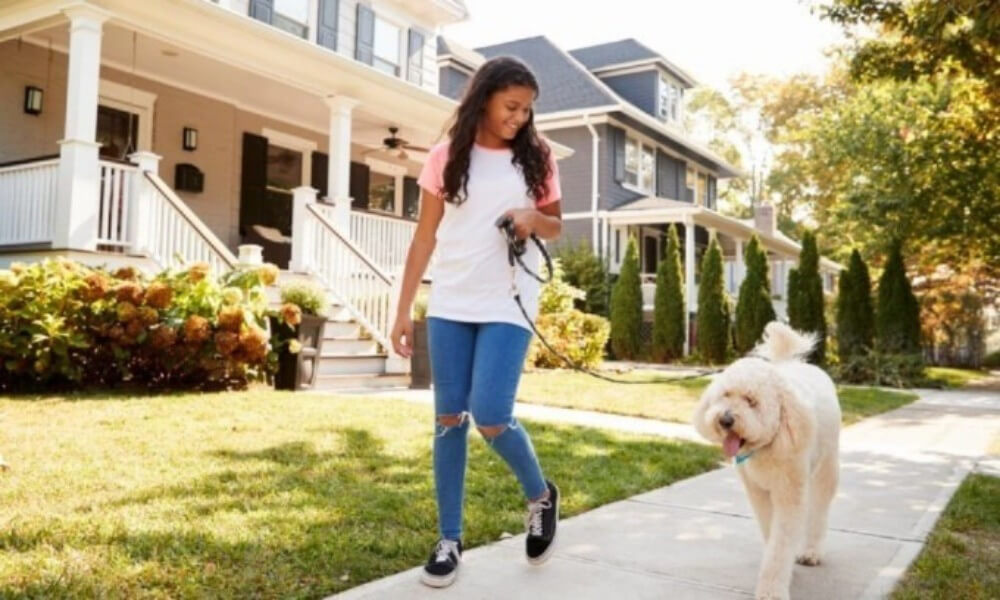 Source: canva.com
Dog walking is an excellent source of income for teens; however, there are ways to turn dog walking into a full business. Rather than just walk one or two dogs, you can schedule your time a pick up a full list of furry clients.
If you walk one dog an hour for a full 8 hour shift, you would be really impressed with how much money you can make.
3. Run a Dog Grooming Business

While walking dogs for cash is a great business on its own, you can really set yourself apart by running a dog grooming service. Some people do not have the time or energy to give their dog a bath after a long day at work. You can fill this need by washing and brushing dogs with weekly appointments.
Best of all, you do not need much to get started. As long as you have warm water and some dog shampoo, you can get started right away.
4. Photography Business

If you have an eye for photography and a decent camera, you can get started right away. Offer your services as an event photographer. Plenty of family reunions, baby showers, and birthday parties would benefit from having a photographer present.
5. Start Your Own YouTube Channel

If you can come up with content people want to see, you can start making money from your YouTube videos. YouTube allows content creators to monetize their videos by displaying advertisements. With enough viewers, you can start pulling in serious money.
6. Start a Tutoring Business

If you have a particular skill, or did well in a particular class at school, you can start tutoring for money. Rather than just teach one student, you can take on a full list of clients by advertising your business with flyers.
There are also apps that you can use that will allow you to teach people online. Whether you know how to play an instrument, or know a second language, there is a good chance someone will be willing to pay you to teach them your skill.
7. Open a Laundry Business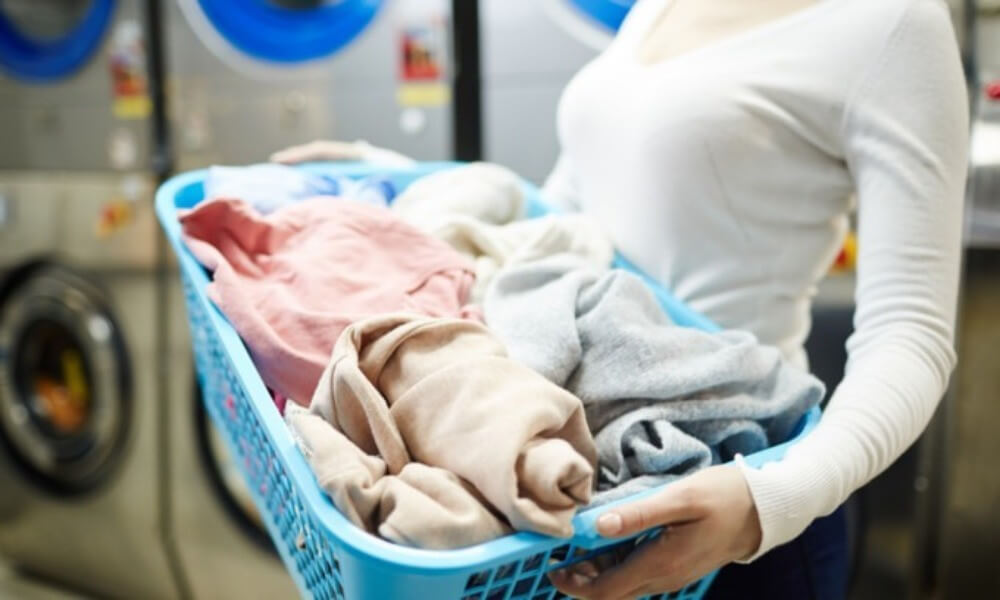 Source: canva.com
If you know how to do laundry, you can offer laundry services to families in the neighborhood. You can run your business out of your own home. Pick up dirty laundry and return it clean and folded. Just make sure you ask your parents' permission before starting.
8. Start a Baking Company

If you are willing to learn how to bake, you can go door to door selling baked goods. Not only can you run your business from the comfort of you own home, you can bake what you enjoy making the most.
Start off with cookies, and then once you are more comfortable baking and selling, you can start taking custom orders. Just make sure your baked goods are delicious and well packaged.
The more you are willing to customize your baked goods, the more customers you can acquire.
9. Start a Graphic Design Business
There is a huge demand for talented graphic designers. If you are familiar with graphic design work and have a creative mind, you can create logos, digital images, and help with website design.
One of the best things about starting a graphic design business is it does not have to be a temporary thing. As your skills improve, you will be able to attract even more prestigious clients. Start out advertising locally, and then move to more professional contracts.
10. Start an Editing and Proof Reading Business

If you are a good writer, you can make plenty of money editing essays and papers for other students. Plenty of people have trouble communicating their ideas in a clear and concise way, so you can offer your services for a fee.
It really benefits both parties. You can earn some money, while they can submit papers that better reflect their thoughts. Again, as long as you have a computer and an Internet connection, you can get started right away without needing any sort of investment.
Once you have established yourself and feel comfortable editing and proof reading for cash, you can take your business online and start offering your services to people that live far away.
Source of Featured Image: canva.com