Choosing the Right Personal Finances Class for You – Finance for Teenagers
August 11, 2020
Your teenage years are the first time you really start paying attention to money. You may have received an allowance or done some babysitting in the past, but now that you are a teenager, you might have a job and are starting to earn, spend, and save real amounts money for the first time.
Now is the perfect time for you to learn important lessons about money. Not only will these lessons help you manage the money you have now, they will create a strong foundation of financial knowledge that will help you throughout the rest of your life.
So, How Can Teenagers Learn About Finances in High School?
Fortunately, your high school will most likely offer classes that can help you gain some important financial skills. You have to be in school anyways, so why not learn how you can better manage your money while you are there?
Below we will discuss some of the important skills you can learn from high school classes.
1. Accounting Classes
If your high school offers an accounting class, you should definitely take it. Even if you have no desire to be an accountant later in life, you can learn some really important skills from an accounting class.
Not every high school offers specific accounting classes, but some personal finance and math classes with cover it.
Learning how to use Excel for managing finances is one of the most important skills an accounting class will teach you. You will also learn one of the most important lessons about personal finances with an accounting class – money coming in needs to exceed the amount of money you spend.
If you know how to manage your money in your teenage years, you are going to be really well prepared to handle your first credit card, student loan, and monthly bills.
2. Personal Finance Classes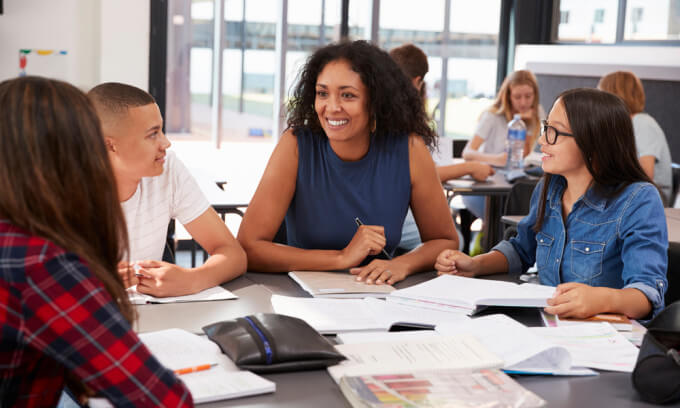 Source: canva.com
This is the most obvious type of class you should take in high school. If you want to learn how to manage your money and understand your own financial situation, you cannot go wrong with a personal finance course.
Personal finance skills will help you throughout life. They will teach you everything you need to know about spending and saving your income. Learning how to save at a young age is going to make a massive difference in the amount of debt you take on during your college years. Student debt, car loans, credit card spending, and monthly bills can come as a shock to many young adults. Teenagers that are prepared for these financial hurdles will be much more comfortable in the future.
3. Computer Science Classes
While computer science classes might seem less relevant than accounting and personal finance courses, they can really help you gain important financial skills for the future.
If you ever have aspirations of becoming an entrepreneur, or working in sales, investments, or banking, a background in computer science will set you up for success. Learning how to effectively use spreadsheets will make it much easier to keep track of funds in a personal and professional context.
For teenagers, using spreadsheets to manage your income from a part time job or side hustle will be a really practical way to make the most of your money.
The added bonus is having a strong foundation in Microsoft Word and PowerPoint will really come in handy when you get to college.
4. Any Math Classes
Math might not be your favorite subject, but knowing the basics will really help you when it comes to managing money. Whether you are making a quick calculation on how much money you will save with a 30% off sale, or figuring out how much you need to save per month to make that big purchase, having math skills you can call upon will help you with money management.
Free Personal Finance Tools Teens Can Take Outside of High School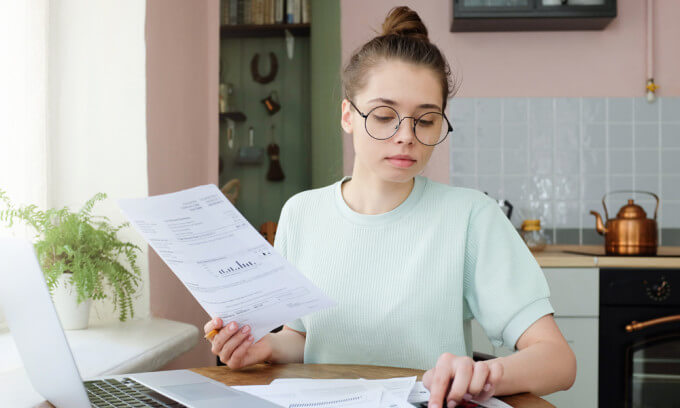 Source: canva.com
Fortunately, there are plenty of financial management resources available outside of high school classrooms. The best part about most of these online resources is that they are free. The last thing you want to do when learning about personal finances is spend a pile of money.
The Mint – The Mint is an online tutorial that is supported by Northwestern Mutual. It provides short tutorials that will teach you plenty of information about earning, saving, spending, debt, and even investing.
You will learn how to divide your paycheck into spending and saving money.
Generation Wealthy – Generation Wealthy is a non-profit organization that provides a video series and money blogs that are designed to empower teens with financial skills. The whole aim of the program is to make sure you know what to do with your money so you do not get trapped in the cycle of debt that can catch many young adults.
Money Smart – Money Smart is an online series of free courses that teach financial literacy. The courses are designed like a college course, where you progress through various grades and improve your knowledge.
The whole point of Money Smart is to teach the basics of money management. They want to teach young people how to develop a positive relationship with their bank, credit card, and paychecks. These are all great lessons to learn as a teenager.
Investopedia: Teaching Financial Literacy to Teens – This is an online tutorial that is meant to teach budgeting, credit, debt, money management, investing, and even how to move out of your parents' house.
Consider this your one stop shop for everything a teenager would need to know about managing their personal finances. You can also use this resource with your parents and get them on board with your own financial goals and aspirations.
Other Resources
Never forget how useful your school and public libraries can be for learning about money management. There are plenty of books about personal finances. You can also look into some of the many apps that are designed to help you keep track of your money.
Source of Featured Image: canva.com