All of the Best Ways for Teens to Make Money – The Ultimate Guide
July 21, 2020
Whether it is for practical reasons like saving for college, or just because you want to have a bit of financial freedom, there are plenty of reasons why teens want to start making money.
While you can always fall back on the more traditional part time jobs, like working retail, there are now more ways than ever for teenagers to make money. Smartphones have made it easier than ever to make money in non-traditional ways. If you are tech savvy and willing to put in the work, you can make plenty of money even from the comfort of your own home.
To help you discover some of the many options you have, we have provided the ultimate guide to making money as a teenager.
Consider Selling Your Skills
Thanks to digital age, there are now countless ways you can monetize your talents. Whether you have an existing skill others would be willing to pay you to teach them, or have a talent others need, you can now find sell your abilities using various apps and websites.
Photography
If you have a decent camera and a good eye for photography, there is plenty of money to be made online.
Aside from people paying you to take photographs for them, you can now sell the photos you take as part of your hobby. One of the best ways to do so is selling stock photos.
Marketers are willing to pay a decent price for high quality, relevant stock photos. Basically, you are selling photos that people can use on their website. So you want to keep them free of brands and logos. Start out by taking submitting photos of nature. If you want to sell stock photos, look into iStock, 123RF, and Dreamstime.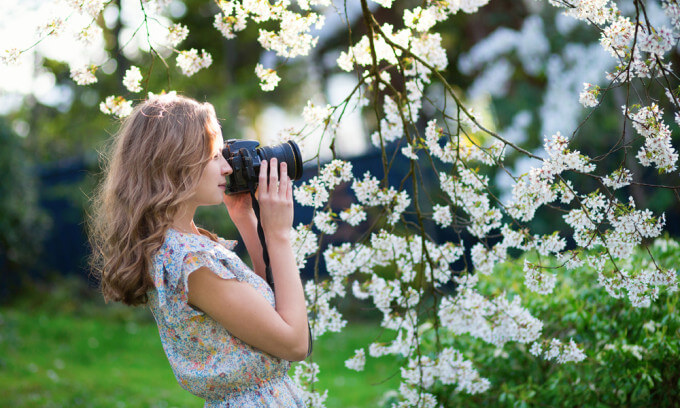 You can also build up a portfolio of high quality, professional photographs and offer your services as an event photographer. If someone is throwing a family reunion, or a baby shower, they might be interested in having a talented photographer there to capture the moment. Instagram is the perfect app to showcase your skills. Consider making a professional page that is separate from your personal page. From there you can spread the word that you will photograph events for a small fee.
Tutoring
If you have a particular skill, or high grades in a particular course, you can always charge for one on one tutoring sessions. If math is your strong suit, put up a few flyers advertising tutoring sessions. Plenty of parents lack the time to help their kids with their homework, but still want them to do well. Paying a smart teen to help their own kid along will seem like a bargain.
If you have a particular talent, offering lessons is a great way to turn that skill into a moneymaker. Know how to play guitar, or another instrument? Put up flyers for private lessons. Do you know another language? Offer nightly lessons.
You can actually start tutoring classes online using TakeLessons. Basically, you sign up on their website and start tutoring right away. The platform is designed to connect people with almost any skill to others that want to learn it.
Mystery Shopping
If you enjoy shopping, this can be the perfect way to earn some extra money. Basically, mystery shoppers go into stores pretending to be like any other shopper. They then report their experiences back to the head office of the company that hired you. This includes what you thought of that particular store's customer service, cleanliness, and how well the store was stocked.
Make Money Online From Home
Online Surveys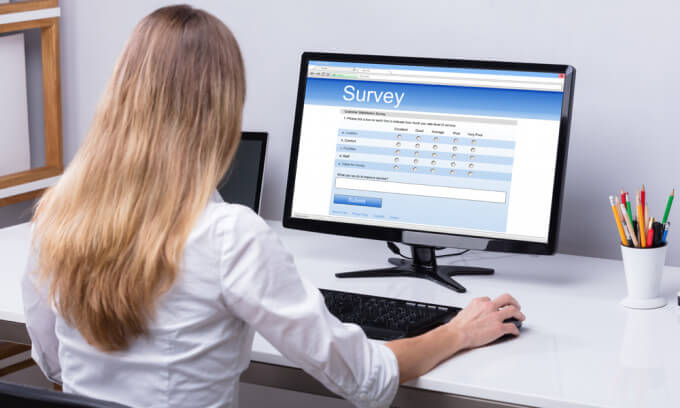 Take paid online surveys for some extra cash. There are plenty of websites that will connect you with online surveys that will pay you for your answers.
While it may seem like the surveys do not pay a great deal, the strategy here is numbers. If you get paid one dollar for a survey that takes you five minutes, you can see how that will quickly add up to a decent side income for a teen.
Some surveys compensate you with gift cards. If those gift cards are for a store you would spend money at anyways, they are pretty much as good as cash.
User Test Websites
If taking paid surveys is not your thing, look into website testing. Companies will pay people to surf cruise their websites and report back with how they enjoyed the experience. Your feedback will include everything from usability, to giving your feedback about the design layout and any glitches you experienced.
Take a look at Usertesting.com and Testbirds.com to get started. Do not worry, you do not have to be an IT specialist or web designer to get paid from the comfort of your own home on the internet.
Start Your Own Little Hustle
You do not have to work for someone else to make money as a teenager. Working for yourself will teach you all kinds of important lessons about being an entrepreneur and it will also allow you to decide your own hours.
If you have something coming up that you would really like to attend, you do not have to worry about asking your boss for the day off if you are your own boss.
Some of the traditional teenage income sources work great as side hustles. Rather than just mow your parents' lawn for a bit of spending money, take before and after photographs of your lawn care work and get some flyers made. Starts by offering your services to people you already know and after you have built up some experience you can try advertising to others. Do not just stop at mowing lawns, offer to trim bushes, remove weeds, and plant flowers.
You can take this entrepreneurial sprit to all kinds of tasks. Consider washing cars, detailing interiors, painting fences and houses, cleaning garages, washing exterior windows, and much more. Basically, if you think of a task that others do not like doing, or do not have the time to do, you can make money doing it for them. Remember, take photographs of your work, so you can prove you will do a good job to future customers.