How to Make Money as a Kid – 15 Little Known Ways in 2020
June 9, 2020
It has never been easy for kids to make some extra money. Kids no longer have to slave away at minimum wage jobs to earn a bit of pocket money.
While there are still plenty of tried and tested for kids to make money, smartphone apps have created all kinds of new opportunities for kids with an entrepreneurial spirit.
One of the best things about becoming an entrepreneur is that age does not matter. Earning money at a young age can teach any kid valuable lessons about hard work, money management, and independence.
Any kid with the right attitude and drive can start earning money right away! To help kids discover some of the lesser known ways to start earning cash in 2020, we have assembled a list of 15 unconventional ways to make money that are appropriate for children.
1. Become a Dog Walker of Pet Sitter
There are so many pet owners out there who struggle to give their pets the attention they deserve. Whether it is due to their own busy schedule, or a vacation, pet owners are always looking out for a trustworthy person to look after their pet.
Dogs require a great deal of attention, especially the hyper breeds. This means regular walks and plenty of playtime. The problem is, some adults cannot set aside enough time to keep their dogs happy. This does not mean they do not care about their dog, it just means they are too busy with work and other obligations.
Dog walking and pet-sitting can be a great way for a kid to generate some extra money. If you are a kid that likes spending time with dogs and cats, pet care can also be really fun.
There are now apps that help connect kids with pet owners looking for a helping hand. Care.com is a really popular pet-sitting app for young teens. Kids should always check with their parents before using any pet service app.
2. Wash Dogs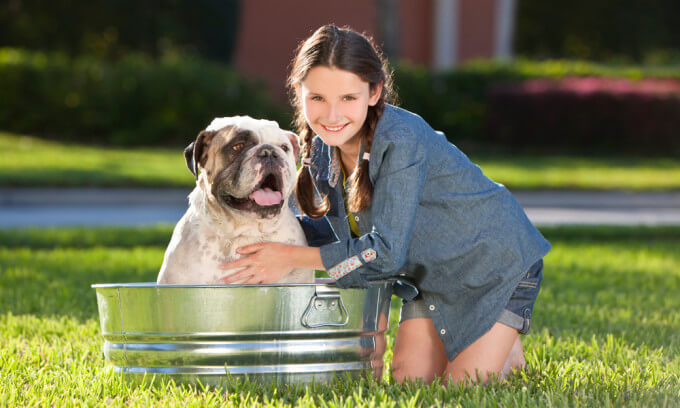 Source: canva.com
Not only will people pay to have a reliable kid take their dog out for a walk, they will gladly pay you to give it a bath.
Washing dogs can be a lot of work. It can be a messy job, but that means plenty of people are willing to pay for someone else to do it for them.
3. Take Paid Surveys
While some paid survey websites require participants to be over the age of 18, there are plenty that are open to kids too. With parental permission, kids can start earning money and gift cards from the comfort and safety of their own home by filling out online surveys and questionnaires.
For example, Swagbucks allows kids 13 and older to fill out surveys for points, which can be exchanged for gift cards for many popular retailers.
4. Start Washing Cars
Everybody likes to have a nice clean car, but some people struggle to find the time. Even automatic car washes can be expensive and have long lines. This presents an opportunity for kids.
Ask some of the neighbors if they would be willing to pay to have their car washed. This is a great way to make some extra money outside in the sunshine. All you need is a sponge, hose, and soap to start pulling in some extra cash.
5. Detail Cars
While car washing is a little bit more of traditional kid job, there is plenty of money to be made if you know how to properly clean the inside of a car.
Professional car detailers can charge over $100 to thoroughly clean a car. Not everyone can afford professional service, but they would be willing to pay a kid less to do a good job.
Try cleaning your parents' car and take some before and after photos. Use these to show the neighbors that you will do a good job.
6. Clean Kitchens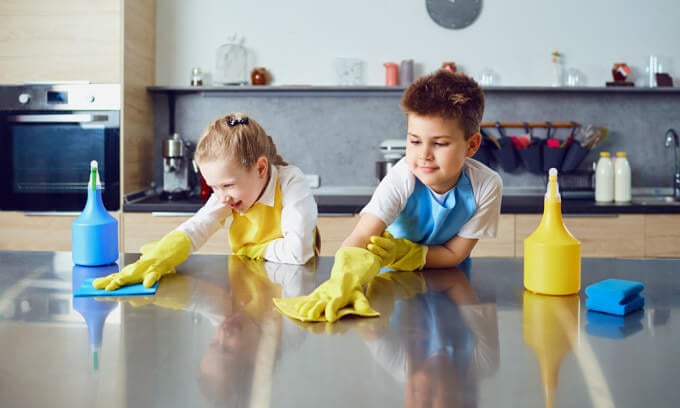 Source: canva.com
If you are willing to put in the work, plenty of adults would pay good money to have someone clean up their kitchen. Fridges and stoves can be annoying to clean, which means there is plenty of opportunity to earn some money if you are willing to do it.
7. Sell Baked Goods
Learning to bake can be a great life skill. If you know someone who knows how to make delicious baked goods, ask them to teach you. You can always go door to door selling your creations. Who wouldn't pay for a plate of fresh baked cookies brought right to their door?
8. Wash Windows
Washing windows is one of those tasks people often avoid doing. If you are willing to put in some hard work, you can earn some serious money. The best thing is window washing supplies are really cheap. With a bottle of glass cleaner and some cloths, you can have all you need to get your window washing service off the ground.
9. Paint Fences
Grab yourself a paintbrush and a can of paint and get busy painting fences. Everyone needs it done and nobody likes to do it. Again, take some before and after pictures so your customers know they can depends on you.
10. Take Down Christmas Decorations
Everyone likes putting up Christmas decorations, but nobody likes taking them down. If you want to make some extra money after Christmas, consider offering your services as a Christmas tree disposer.
11. Run Errands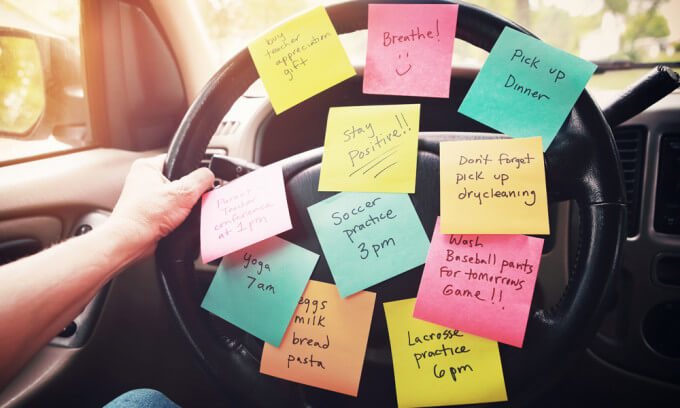 Source: canva.com
Plenty of adults get really busy during the week. Between work and everything else they run out of time to do the little things. Let adults in the neighborhood know that you will go out to the corner store for them for a tip.
12. Tutor Younger Kids
If you have good grades, you could offer your services as a tutor to the parents of younger kids. Sometimes parents do not have time to help their kid with math homework, but they would pay for someone else to.
13. Weed Lawns
Everyone thinks to mow lawns, but nobody thinks about how annoying weeding is. Offer to remove weeds and you will earn some great money.
14. Water and Fertilize Lawns
Just like with weeding, everyone needs to water and fertilize their lawn, but nobody likes to do it. Offer your services around the neighborhood.
15. Hold a Garage Sale
Help your parents clean out the basement and garage. If there is anything they want to get rid of, you might be able to sell it for some cash. There are also plenty of apps that allow you to sell goods locally. Just make sure you ask your parents.
Source of Featured Image: canva.com