How to Create a Budget in 6 Easy Steps
January 28, 2020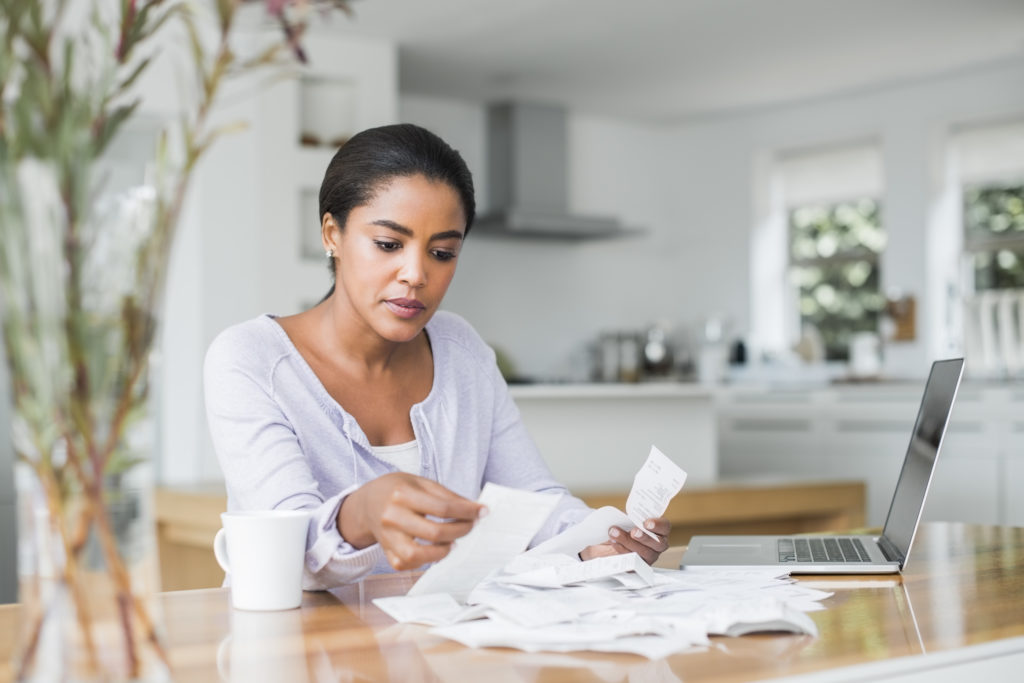 If you're always wondering how you're going to pay the next bill, feel guilty when you indulge in overpriced treats and you just can't find money to put into savings, you might need a budget.
A budget will help you gain financial awareness, which will help facilitate more responsible decisions.
Here are 6 easy steps to create a budget:
Step 1: Gather your financial information
Collect all your financial documents and receipts for three consecutive months. This includes all account statements, bills, pay stubs, receipts and more.
Step 2: Tally up your totals
Divide your documents into expenses and income. Then, list the corresponding numbers on a spreadsheet. As you work through these lists, include occasional and seasonal expenses, dividing their totals by 12 to spread them evenly throughout the year.
When you have your numbers, take a look at how they match up. If your expenses outweigh your income, trim your spending and/or look for ways to boost income.
Step 3: List all your needs
Take a look at how you've spent your money in the recorded time and identify all the actual needs. This includes fixed expenses like mortgage/rent payments, savings, insurance premiums and car payments; as well as fluctuating but necessary expenses, like groceries. To keep it simpler, list your fixed expenses first, followed by your non-fixed expenses.
As you list each need, write down its corresponding cost. When you've finished creating this list, add up the total.
Step 4: List your wants
Your next step is listing the stuff you love but can really live without. Include entertainment costs here, as well as eating out and expensive hobbies.
Here too, jot down the monthly cost of each item and tally up the total when you're done.
Step 5: Assign dollar amounts to expenses
Open up a new spreadsheet, and copy your list of expenses, starting with the fixed-cost needs, then your non-fixed-cost needs, and finally your wants.
Next, assign a specific dollar amount to each expense category. If your budget allows, you can use the average amount you've spent in each category for the last three months to set the cap for that expense.
Continue until every dollar is accounted for and you have enough money in your budget to cover each need, want and occasional expense. If expenses outweigh income, you'll need to trim some expenses for your budget to work.
Going forward, be sure to spend only the assigned amounts for each expense category.
Step 6: Review and adjust as necessary
Review your budget monthly to see if you're staying on track. If you consistently overspend in a category, spend less in a different area so you have more money available to meet your needs.
Remember, Heartland's Certified Credit Union Financial Counselors are available to meet with you and help keep you on track!